Our ability to engage top talent for cultural alignment, partnered with our selection excellence, ensures a successful candidate placement.
We provide passionate, thought-provoking dialogue regarding industry, operations, culture, and strategic understanding. Our process is a careful plan that is initiated, mapped, and mobilized to compete in the candidate market. We collect data and cultural comprehension then integrate it seamlessly into candidate selection. We establish a clear vision for onboarding, post-communication, and counsel/advice for clients and candidates.
At Harvey Hohauser & Associates, our results are as effective as the positions we have filled. We surveyed over 10 years of placed candidates to find out just how effective our process is working. The results speak for themselves: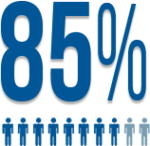 85% of our candidates in the last five years were placed at or below the initial established salary range requested with our clients.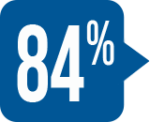 By partnering with our clients through our unique process, 84% of our placed candidates felt we represented our client's values and culture throughout the process.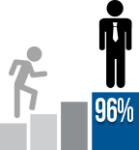 HH&A has a 96% candidate retention rate wherein candidates have remained in the placed position for over one year.
93% of our placed candidates rate our retained executive services better than our competition!

Our average time to place a candidate in the last three years has been three and a half months.