Extending its family legacy as a Michigan-based retained executive recruiting firm, Harvey Hohauser & Associates differentiates itself through the placement of strategically adaptive and culturally aligned executives. We are trusted advisors and partners, committed to providing expert consultative services to private & public companies and the professional community. Our process engages a global network, deep market knowledge, selection excellence, timeliness, and integrity. We are founded on and thrive in creating and sustaining genuine long-term relationships that provide opportunity and added value for our clients, candidates, and the greater global community.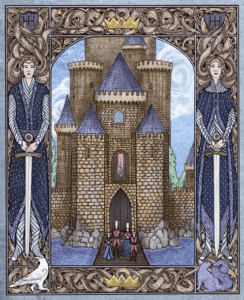 Our founder, Dr. Harvey Hohauser, understood when he created our firm in 1986 the importance of culture matching executive candidates to client companies. This knowledge came from his educational background and study of sociology, years of experience integrating companies and their executives in corporate America and a track record of success in strategic cultural recruiting. Harvey created a process, that we have evolved, which enables hiring to be more than just a process of skills sorting; it is also a process of cultural matching between candidates, companies, their values and the company's organizational structure. Adding in the study of the thought leader Patrick Lencioni, we understand that culture is a result of living one's values. Furthermore, it is statistically proven that companies that live their values (feed their culture) outperform companies that have no established and shared values. The leaders of our firm embarked on a journey, years ago, to explore and define these values.
We felt; if we are working with our clients to match executive candidates to their culture, which is defined by their values, we should "take our own medicine" and define our own values, manage and shape our own culture. These values are deeply rooted in the owner's personal histories and experience; shared values with our team members. They are: Empowerment, Learning, Family, Helping, Adaptation, Independence and Respect. ELFHAIR
The picture above was commissioned to represent and describe our values at work. We, the elves pictured on each side, stand as guardians and shepherds of our clients. We are dedicated to ensuring their kingdoms continue to grow and are prepared for their heirs; the princes and princesses. We find and recruit white ravens and purple squirrels (aka – unique candidates that fit our clients culture) to help support and grow their companies.