Todd and Eric Hohauser are proud to receive the highly specialized designation of Family Enterprise Advisor™ (FEA). The enrollment in this intensive program requires over 1000 hours in training. A true commitment to excellence in advising family owned businesses.
FEX (Family Business Exchange) was created to "empower enterprising families and their advisors so they can succeed and flourish". 50 – 60% of every country's Gross National Product AND total employment population is supported by family businesses, family enterprises, business families, etc.
In 2016 and 2017 Eric and Todd Hohauser attended classes and training in excess of 1000 hours; learning family business tools such as the Baker Three Circle Model, reviewing and learning from case studies, completing book reports, compiling and presenting group projects from real time / real life families, passing written and oral exams. Now certified as Family Enterprise Advisors (FEA's), Eric and Todd have amassed a series of tools and best practices to support the growth of their family business clients.
Understanding that 80% of our clients are multi-generational family owned businesses, our owners saw the need to broaden their understanding of family owned business / family enterprises. The tools and processes learned by completing the FEA Designation have been shared with our clients to help grow and nurture their cultures, supporting their retention and attraction of top talent. Additionally, the training has prepared them to work with other family advisors (CPA's, Private Wealth Advisors, etc.) in a multi-disciplinary approach to support a family's continuity plan.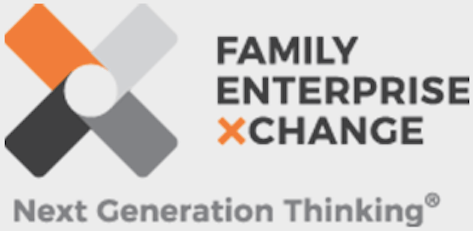 FEX provides you with a safe community in which to share insights and experiences, as well as giving you a voice that will be heard in the most influential political and economic circles in Canada. We're dedicated to ensuring that you will have all the knowledge and resources you need to propel your family business to greatness.